Everyone knows about the (then) infamous Flapper Girls. Preceeded by the reserved Gibson girls, Flappers were viewed as wild, boisterous, rebellious, and scandalous (to the older generation). Spurred by their freedoms during World War I, women began to change their place in society. Flappers took it to the extreme, changing their fashions, hair, makeup, speech, and whole lifestyle. They swore, they drank, they smoked, and they had casual sex rather than waiting around for a suitable suitor to show up at her doorstep and propose. While this type of thing might seem normal to us, back in the 20s it was revolutionary. (For a quick read, check out this).
Hemlines rose - calves and (gasp!) knees were visible; much more skin was shown. With all the men who died in the war, there was a shortage of them. This compelled women to "advertise", in a way: they wore rouge, lipstick, and eyeliner (which, up to this point, had been saved for the loose women.)
So all I can say is… thank you for paving the way for us crazy chicas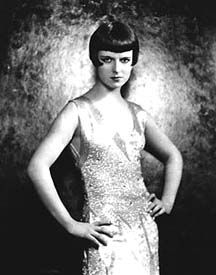 A Flapper removes a bottle of liquor from her boot… !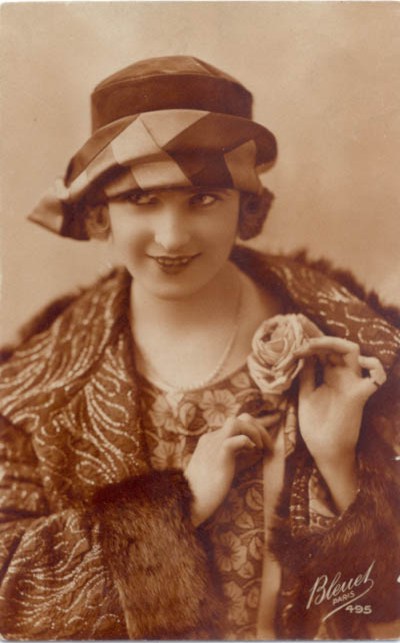 Notice the makeup and short (bobbed) hair, with a curl on either side, just sticking out from her hat… and the mischevious grin!
A few recent Flapper-esque runway looks:
Alberta Ferretti // Spring 2009 [Chanel Iman]
Erin Fetherson // Fall 2008. A key element in the 20s dresses was the dropped waist; during the war, it had a more empire waist.
DvF // Fall 2008. Love the gloves with this one…
So there you have it. Flappers, we thank you!
Look du jour:
Dior // Spring 2009 Couture (more on this later - I LOVE it to pieces!)
~ r