Haha wow, sorry I haven't posted in days… I've been busy. Thought I'd do a quick post on 3 of my models-of-the-moment (in between studying for bio, *groan*. I do wish it was still break, I could focus on fashion all I wanted… now it's back to the daily grind. Not that I hate school, it's just not… sitting at home with hot chocolate in nice soft flannel, browsing idly through blogs upon blogs upon blogs and tons of fashion sites, searching for just the right new look… But I digress).
First off, we have Skye Stracke. A newcomer to the modeling industry, the Australian has got her foot stuck in the fashion door after walking the spring Diane von Furstenberg, Emporio Armani, Missoni, Chanel, Christian Lacroix, and Nina Ricci shows in New York, Milan, and Paris. She has also appeared in Japanese and Australian Vogue , along with multiple other fashion publications (Numero, WWD).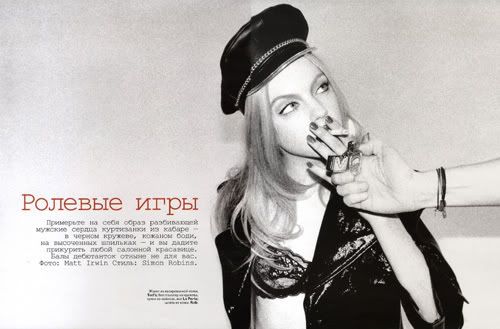 Russian Vogue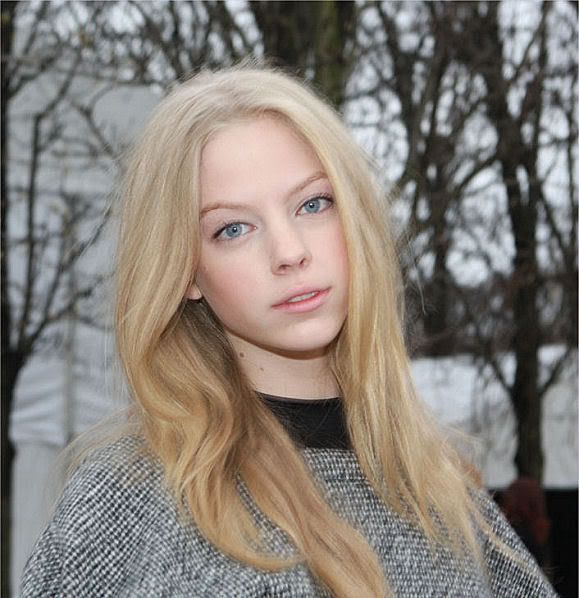 Next, we have Karlie Kloss, our home-grown (aka American) rising star. This season alone, she walked over - I've lost the site, but I'm quite sure it was around 70 shows this season, including opening & closing headline shows such as Marc by Marc, Chloe, and Obedient Sons and Daughters in New York and Paris. She's been in numerous prestigious publications - the likes of Vogues worldwide, Numero, W, Muse, and RUSSH - since the beginning of her career. And at only 16, she's a stunner.
Valentino // Spring 2009 RTW
K on the runway, using her famous "death stare" walk
And of course, there's Coco - who, according to herself, "you'd have to be pretty fashion-savvy if you know who I am" (American Vogue, January). With her stunning eyes and strong facial features, there's no denying that Coco Rocha is one of today's supermodels.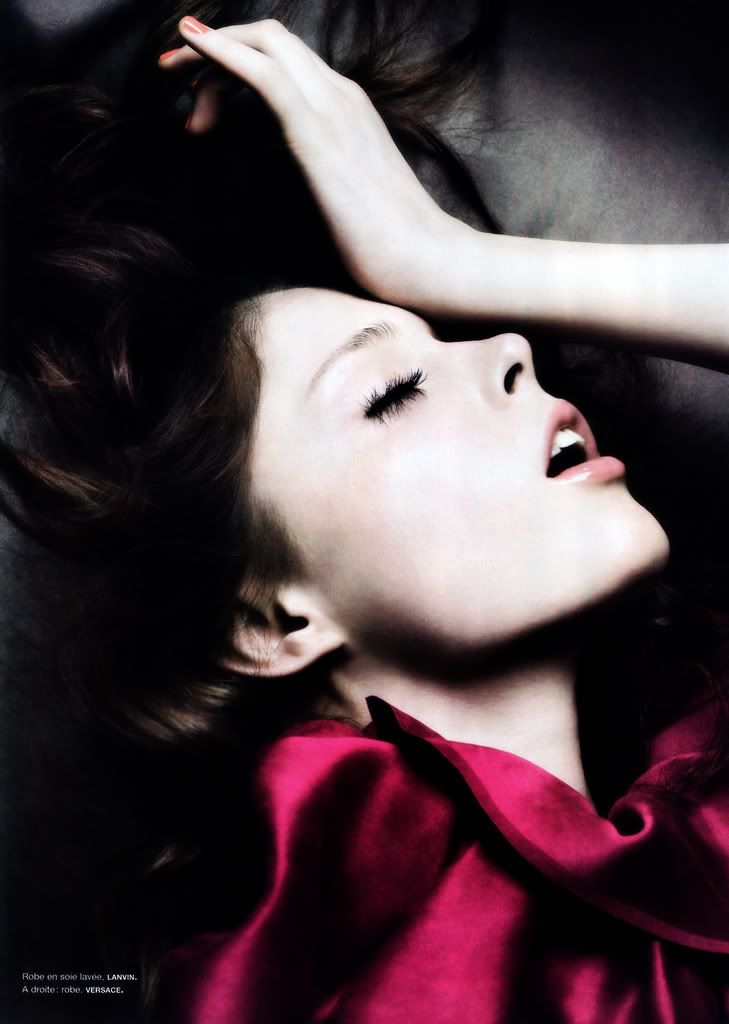 Getting a makeup touchup for an Elle YSL ad
She's gone redhead now, have you heard? It was in January's US Vogue…
look du jour
Model Elsa Sylvan backstage at Anna Sui
Ciao!
~r