Equestrian doesn't necessarily have to mean horse poop and smelly clothes - it can mean smart jackets, white gloves, quirky hats and - of course - riding boots. That much has been made obvious the past few seasons, and has been well showcased in collections from Rag&Bone, Oscar de la Renta, Ralph Lauren, Carolina Herrera, Moschino Cheap & Chic, and many more. The good news is, you don't need to go out and spend hundreds to get the look - maybe drop a few $$ for the boots (if you don't already have some - they're a great staple for fall & spring), and if you want to go all-out and get a bona fide riding hat. Be my guest!
(Essentials for this look: white ruffles, black or brown leather, appropriate trousers [gray or black, usually], riding boots, subdued color palette - an all-around elegant and refined look).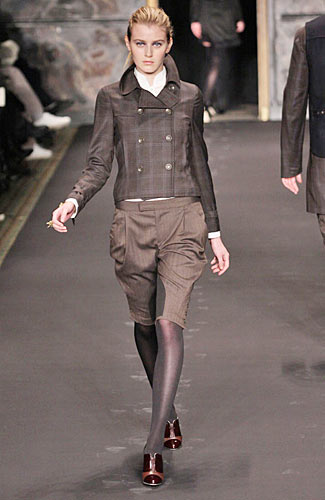 Rag&Bone // Fall 2008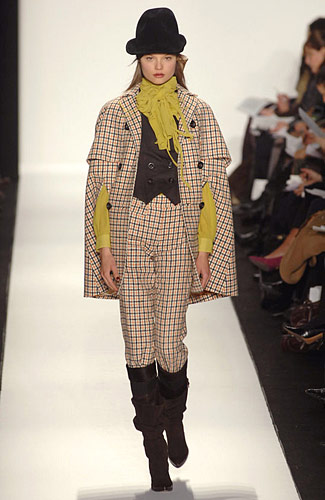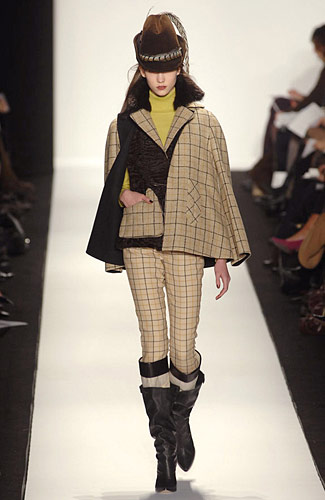 Carolina Herrera // Fall 2008
Moschino Cheap & Chic // Fall 2008
Oscar de la Renta // Resort 2009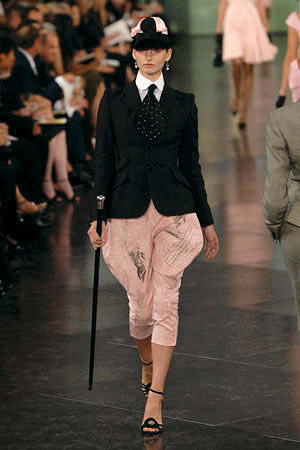 Ralph Lauren // Spring 2008
Ralph Lauren // Spring 2009
…and it must be good, since it's caught on so quickly! We've been seeing cropped pants paired with smart ankle and knee-high boots, and a veritible plethora of fitted blazers & jackets with very English-style cuts on the lapels and waist. Here, see for yourself:
see the pants + leather + blouse?
And a few inspirational photos:
…et maitenent, notre equipement du jour: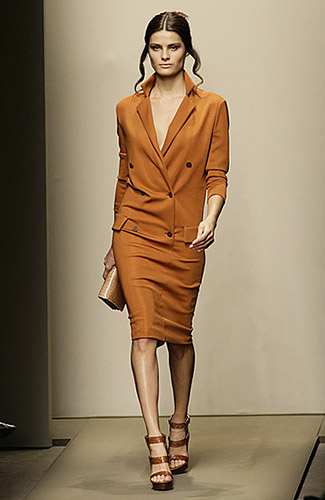 Bottega Veneta // Spring 2009 (doesn't really fit in with the theme, but I love this look - and this is just the right shade of brurnt orange that I love!)
Asta la vista!
~ r