First things first: if you love bright colours mixed with, say, black leather, gorgeous gowns, and amazingly chic dresses, KA is for you. If not, you must be blind or dead, because his work is breathtaking. He combines slightly gothic, definitely edgy, pieces with floaty, girly gowns and colours… the result is this.
His signature flowy "mullet" dress, named so for their "short-in-front, long-in-back" cut. Gorgeous, I think you'll find. Unless you're opposed to a socially acceptable version of the Dark Ages of the Mullet.
Another "mullet" dress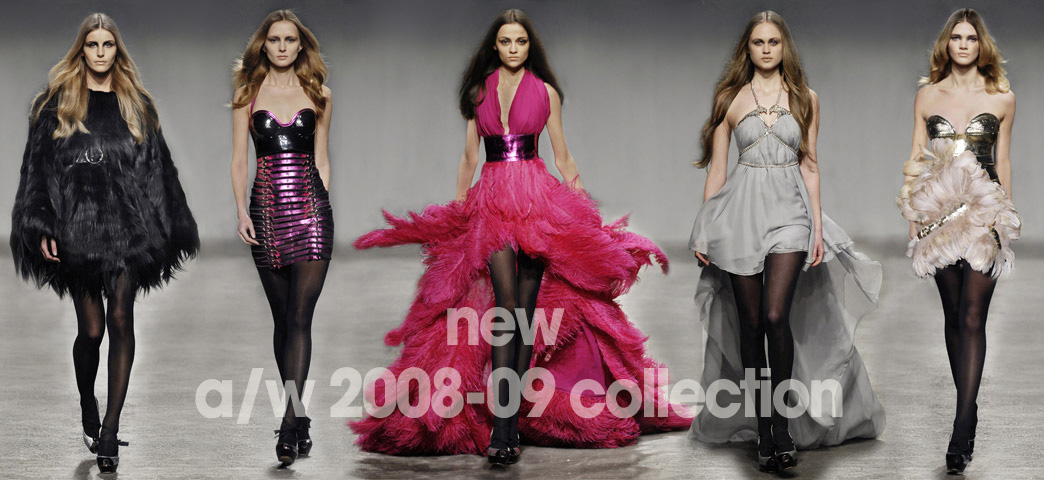 Amazing fringe top.
I'm thinking about making my Winterfest dress based on some of his designs…
Sorry I didn't find which seasons they all are… I have to write a story for French and make a layout for a fake VOGUE magazine for history (SO tedious, I know…), and CRAP get my laundry out of the washer. That'll be it for now.
Oh, look du jour:
Douglas Hannant // Fall 2008
Until we meet again,
~ r
PS: sorry for the 1/2 photos, I'm not sure why I can't get them to work... I think they're just too big. :(